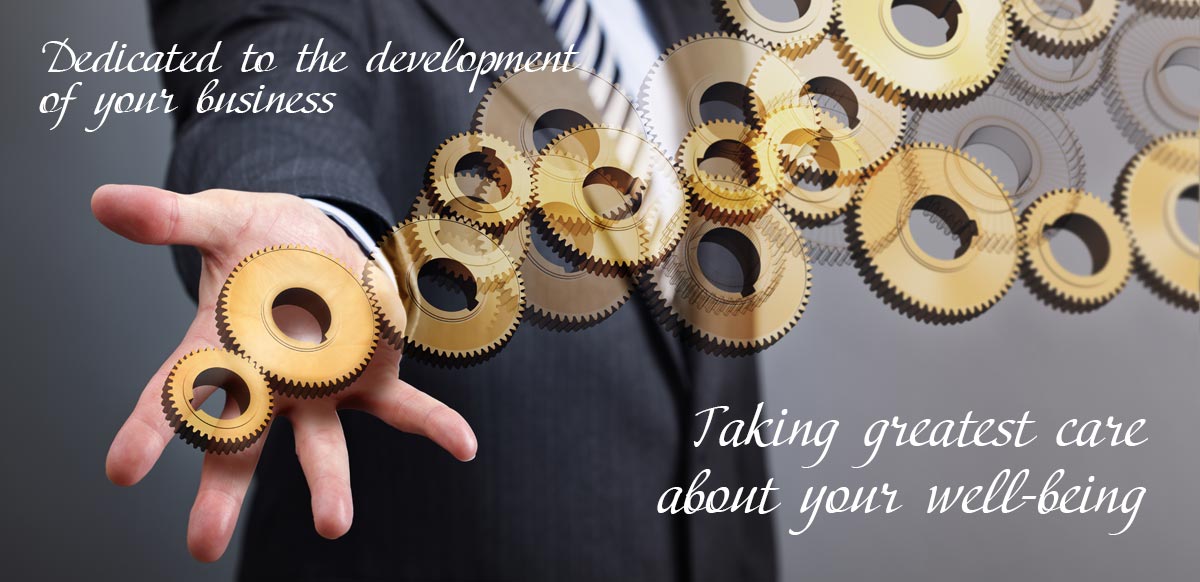 We invite you to cooperate!
Thinking of ways to develop your business? Ways to perform audit? To measure effectiveness? Need a business plan? Evaluation? Investments? Employees? You want to protect your business from financial, economic, taxation and other possible risks? You are looking for reliable and experienced professionals, able to solve varied and complex professional tasks?
You came to the right place.
Together we can solve any of your problems. Dedicating ourselves to the development of your business, we constantly take greatest care about your well-being and calmness. 
If you need a definite result, if you are partnership-oriented, if you are looking for workaholics who love their job, you are "our client". 
We are always open to new projects and relationships. Contact us now!
Olga Samovarova, Candidate of Economic Sciences, Managing Partner